Description
Arts Week is unlike anything you've ever seen in Mansfield. Coinciding with Spring Break 2019, this ten day event will combine arts from every spectrum.
The Mansfield International Film Festival
March 7-10
Arts Week kicks off with the inaugural Mansfield International Film Festival from March 7-10. This festival will put Mansfield on the map as a premiere home for independent film. The festival will be held at the Farr Best Theater and other venues in Historic Downtown Mansfield.
For more information check out their website.
Artist Reception
March 8 (6:00 PM)
The Mansfield Public Library is hosting an artist's reception as part of their kickoff of a two-month long art exhibit at the Library! If you can't make it to the opening night artist's reception you can still check out the library's artwork anytime during Arts Week! Click Here for more information.
Music Place Mansfield Theater Presents "The Odd Couple"
March 8, 9, 15, & 16 (8:00 PM) and March 17 (2:00 PM)
Join us for Neil Simon's comedic classic The Odd Couple (Female Version)! Olive attempts to mend Florence's broken heart by inviting her to move into her apartment. Hilarity ensues when personalities clash; Olive is messy and Florence is a germaphobe. Enjoy a great night out filled with laughter while supporting the arts! The show will run two weekends with five performances, including a Sunday matinee.
Tickets on sale now at www.MPMStudioTheater.com.
Movie Night: The Incredibles 2
March 9 (7:00 PM)
Get down to The LOT Downtown for a movie night under the stars with a Free showing of "The Incredibles 2". Food trucks will be on site serving up hot food and cold beverages. Picnics and coolers are also welcome, but we ask that you leave glass containers at home. Bring out your blanket and lawn chairs! The show begins at 7:00 PM and the food trucks arrive at 6:30 PM.
Applause New Music Concert - "Something Is Happening Here: Responses to Bob Dylan"
March 10 (3:00 PM)
The Applause New Music Concert series is designed to introduce new styles of music to the community. This concert brings pianist Brianna Matzke to Mansfield to perform a piece from her Response Project, "Something is Happening Here: Responses to Bob Dylan".
The show will be at New Hope Baptist Church (6765 Dick Price Rd, Mansfield, TX)
Kids Day
March 11 (10:00 AM to 2:00 PM)
Kick your Spring Break off with an arts day designed just for kids! Events will be held all over the city, all day long. All events are FREE unless stated otherwise.
CLICK HERE to check out the full Kids Day schedule!
Historic Downtown Mansfield Arts Walk
March 12 & 13
1:00 PM to 4:00 PM on Tuesday
5:00 PM to 8:00 PM on Wednesday
Sip a drink and stroll Historic Downtown Mansfield to take in all of its artistic sights. Local businesses will be displaying a variety of different artwork and artists will be on hand doing demonstrations, as well as having free drink and snack stops. Don't miss the beautiful murals downtown as well! Click Here for full artist list and recommended walking route!
Mansfield Reads Kickoff
March 14 (6:00 PM to 8:00 PM)
TapHouse Sixteen inside Market Street
Friends of the Mansfield Public Library kicks off their annual celebration of reading, literacy, and the literary arts with Mansfield Reads! One City, One Book - a reception for local book lovers. Learn more about the 2019 Mansfield Reads! author Lisa Wingate and her book Before We Were Yours. Preview the book-related programs and activities planned throughout the weeks leading to our April 26th Evening with the Author. This event will be held at the Tap Room inside Market Street on March 14th from 6-8 PM.The Mansfield Wind Symphony will be partnering with this event to provide live music! Food will be provided by Market Street on East Broad St. and Taphouse Sixteen will be open to purchase drinks. The reception is hosted by the Friends of the Mansfield Public Library.
Mainstage Classic Theatre Presents "The Best of Broadway"
March 15 & 16 (7:00 PM) and March 17 (2:00 PM)
Don't miss a night of classic show tunes with Mainstage Classic Theatre's production of "The Best of Broadway". Performances will be held at the Farr Best Theater.
Be sure to check their website for ticket information.
Concert at The LOT Downtown
March 16 (7:00 PM)
Celebrate St. Patrick's Day with a performance from Mansfield's own, Josh Weathers Band in the heart of Historic Downtown Mansfield. Food trucks will be on site serving up hot food and cold beverages. Picnics and coolers are also welcome, but we ask that you leave glass containers at home.
Josh Weathers has spent the last 15 years honing his craft of combining songs of hope with a high energy rock n' soul live show. Since a video of him singing "I Will Always Love You" the classic Dolly Parton hit went viral a few years ago, it has expanded Josh's reach to a national and global level. Many people have compared him to the likes of John Mellencamp, Springsteen or even Stevie Wonder, but his die-hard fan base has found something incredibly unique about his ability to connect with an audience.
Arts Week will also lead directly into Mansfield's annual world famous Pickle Parade and Palooza.
There's still a lot coming together so check back regularly for more information and schedule updates. For now, bookmark March 7-17 in your calendar and be in Mansfield for an unforgettable artistic experience!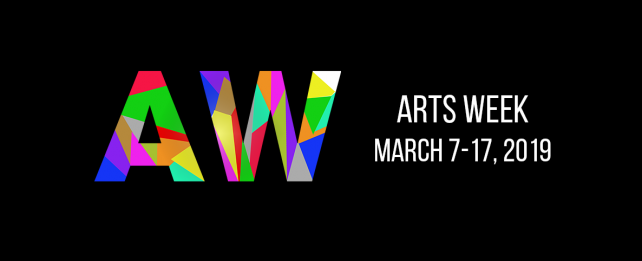 Contact Information