Discover Historic Mansfield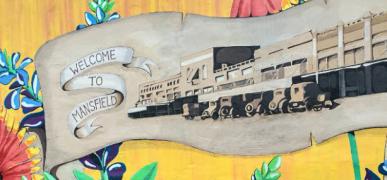 Shops, restaurants, live entertainment, and the heritage museum are just a few of the sites and attractions in the city's quaint historic downtown. While you're here, be sure to check out one of four walking tours to get a glimpse of Mansfield's rich history. Visit the website for more information or contact the Mansfield Area Chamber of Commerce office.
Farr Best Theater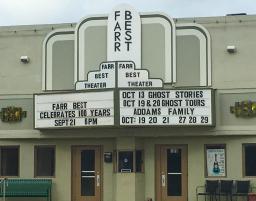 109 N. Main Street, Mansfield, TX 76063
The Farr Best Theater is a gem of Mansfield History. An intimate, 158-seat venue in historic downtown Mansfield, the Farr Best hosts movies, shows, and a variety of community events. It was built in 1917, and still retains much of the original historic charm. Details about all Farr Best Theater events can be found on the Mansfield Commission for the Arts events calendar.
Visit the website or call 817-804-5768.
Mansfield Historical Museum & Heritage Center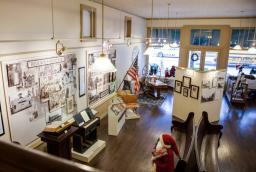 102 N. Main Street, Mansfield, TX 76063
Located in the McKnight Building in Historic Downtown Mansfield, the museum and heritage center chronicles the history of the city, as well as, the North Texas region, beginning with its earliest days as home to Indian settlements along Walnut Creek, to the gristmill that turned the prairie outpost into a thriving community. Open 9am - 5pm Tuesday through Saturday.
Visit the website or call 817-473-4250.
Historic Mansfield Business Association
Helping build a better city by preserving history and growing downtown.
OUR MISSION: To encourage, foster and strengthen our community by promoting a beneficial business climate and quality of life in Historic Mansfield, Texas.
Visit the website for more information about becoming a member.