Posted on
Monday, June 25, 2018 - 2:28pm
July is absolutely packed with things to do in Mansfield! There's music, movies, art, sports and of course Mansfield's world class fireworks show at Rockin' 4th of July!
CLICK HERE to see a full events calendar or check out some of the month's highlights below.
Rockin' 4th of July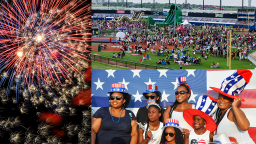 July 3rd (7:00 PM - 10:00 PM)
The night sky lights up in Mansfield with a brilliant fireworks display, but that's just how the night ends! Come out for the food, games, music and all kinds of fun. You'll be having a blast well before the first rocket gets launched!
Event is free. Parking and shuttle service at Newsom Stadium from 6:45pm - 11:00pm. Bring lawn chairs, blankets and money for food. No coolers allowed.
Big League Dreams Sports Park
500 Heritage Pkwy South, Mansfield, TX 76063
Texas Firefighter Games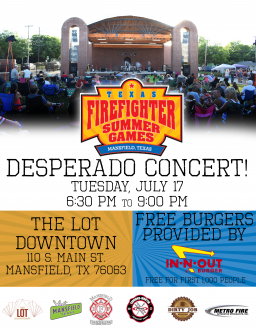 July 20-25
For the second time in five years Mansfield is the proud host of this prestigious event. Professional firefighters representing cities all across Texas will come together for a week of fierce competition and fiery fun!
Desperado Concert
July 17 (6:30 PM - 9:00 PM)
As part of the Texas Firefighter Games, Mansfield will be hosting a concert at The LOT Downtown featuring Desperado. This Eagles tribute band is one of the most popular groups to ever come through and you'll be sure to have a rocking night in Historic Downtown Mansfield.
In 'N Out Burgers is the event food sponsor and will have 1,000 free hamburgers. There will also be food trucks and beer on site. So bring out your blankets and lawn chairs and enjoy some summer rock and roll.
Applause Concert Series
The Applause Music Series was created to promote the expansion of new and modern classical music in the DFW area. Concerts are FREE. This month's first concert will be by the Ros/Car Duo as they perform "Plucked Strings and Painted Dreams". The second will be by Electric Resonance II, an electro-acoustic group that is sure to change the way you think about electronic music!
Ros/Car Duo - July 14, 7:00pm
Electric Resonance II - July 28, 7:00 PM
New Hope Baptist Church
6765 Dick Price Road, Mansfield, 76063
Magic at the Farr Best Theater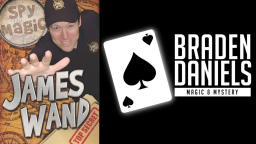 Come experience the 101 year old theater in the best way possible: with two amazing, logic defying magic shows!
Both shows are FREE and are presented by the Mansfield Public Library.
James Wand Magic Show - July 18, 10:30 AM
Braden Daniels Magic & Mystery - July 19, 6:00 PM
Farr Best Theater
109 N Main Street, Mansfield, TX, 76063