Posted on
Tuesday, September 25, 2018 - 3:19pm
It's the spookiest time of the year and Mansfield is going full in on Halloween with a special Halloween Weekend! Also locally there's plenty more Halloween fun to be had at Boo Bash, the Mansfield Police Department Fall Festival, and Screams Halloween Park!
Check out some of the biggest highlights of the month, or Click Here for the full events calendar!
Ghost Tours

October 18 (6PM to 9PM) & 19 (7PM to 9PM)
Historic Downtown Mansfield takes on a spooky vibe as you tour some of our most famous "haunted" locations. Hear stories that will send a Halloween chill down your spine, and keep those cameras ready: you might just see something you'll never forget! Tours begin at the Mansfield Historical Museum.
The tour is a family friendly event. Tickets are $15 for Adults and $7 for Kids. Click Here to purchase tickets.
Monster Movie Marathon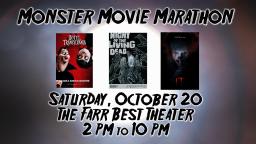 October 20 (2:00 PM to 10:00 PM)
The Farr Best Theater
Come down to the historic (and reportedly haunted!)
theater for a monster movie marathon! Tickets are $5 for 1 movie, $9 for 2 and $12 for all 3!
2:00 PM - Hotel Transylvania
5:00 PM - Night of the Living Dead
8:00 PM - It (2017)
Purchase tickets at FarrBestTheater.com
Haunt the Block

October 18 (5:00 PM to 8:00 PM)
Historic Downtown Mansfield
Get your trick or treating done early this year at this free downtown event. Costume contests for kids and special shopping deals for adults!
This event corresponds with Mansfield's Halloween Weekend and the first day of the Ghost Tours.
Come out for discounts to places like Screams Halloween Park and Mind Maze Escape Room.
Marty Haggard: A Tribute to Merle Haggard, My Dad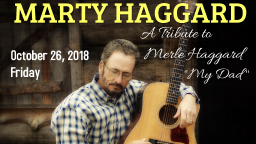 October 26 (7:00 PM)
The Farr Best Theater
If you love the music of Merle Haggard then get your tickets now for a spectacular tribute to the man and his music. Marty Haggard, Merle's oldest son, pays tribute to his father with a show filled with music and memories.
For two years he performed his tribute show in Branson, Missouri before taking the show on the road.
For tickets go to www.MartyHaggardTickets.com