Calendar of Upcoming Events - June
Posted on
Thursday, June 1, 2017 - 4:53pm
Saturday, June 3 - The LOT Downtown Featuring Warren Hood 7:00pm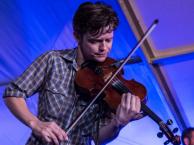 Warren Hood hails from the fertile musical grounds of Austin, Texas, and is the Son of music legend Champ Hood. Warren is a recognized virtuosic fiddler, and as an accomplished multi-instrumentalist, songwriter, and a singer as a founding member of the Austin Jug Band. Warren has been recognized three times a String Player of the Year in the Austin Chronicle Music Awards, and tours extensively with the Waybacks and the BoDeans.
Tuesday, June 6 - Painting at the Park 9:00am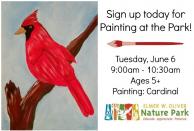 Join us for a painting class at Oliver Nature Park. You will be lead step-by-step by an instructor throughout the class. This class features a cardinal and is suitable for ages 5 and up. Click here for information on pricing and how to register.
Saturday, June 10 - The LOT Downtown Featuring The Gypsy Playboys 7:00pm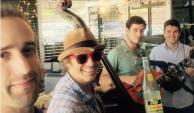 For The Gypsy Playboys there are only two kind of music, good and bad, and it's the good stuff that they know best! The DFW-based band is just as at home on the big stage as they are in the smaller venues, and they always deliver a high-energy show! 
Wednesday, June 14 - James Wand: Secret Agent Magic Show 10:30am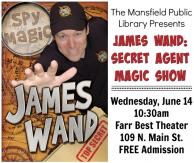 The Mansfield Public Library presents super spy magician James Wand's magical show at The Farr Best Theater. There will be clues, secret code, and lots of magic as the you help him on a top-secret mission. Admission is FREE.
Thursday, June 15 - Third Thursdays Mansfield 5:00pm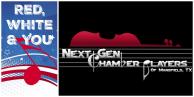 Every third Thursday of the month, Historic Mansfield comes alive starting at 5:00 pm as participating businesses extend their shopping hours until 8:00pm. There will be vendors, food trucks, entertainment, a 5K fun run, and parking is free. This month's theme is "Red, White & Your" and will include a concert bye the Next Gen Chamber Players at the Farr Best Theater. Check the Third Thursdays Facebook page for updates and details each month.
Friday, June 16 and Saturday, June 17 - Seussical, Jr.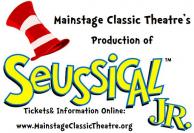 Mainstage Classic Theatre presents three performances of Seussical, Jr. - Friday, June 16 at 7:00pm, and Saturday, June 17 at 2:00pm and 7:00pm. All performances will be held at Willie Pigg Auditorium. Click here to purchase your tickets online.
Saturday, June 17 - The LOT Downtown Featuring The Peterson Brothers 7:00pm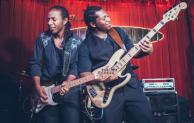 The Peterson Brothers possess a uniquely modern blend of blues, sould and funk. Alex, 17, on bass and vocals, and Glenn, 19, on guitar and lead vocals, have grown up playing together since they were young kids. Rising starts in Austin, Texas, they hold a standing room only weekly residency at Austin's famed music hall, The Continental Club. They have opened for the likes of Gary Clark, Jr., Los Lonely Boys, the late B.B. King, Willie Nelson, and Lisa Marie Presley.
Saturday June 17 - Steven's Garden & Grill Concert Series Featuring Hal Ketchum 5:00pm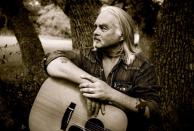 Hal Ketchum will be performing at Mansfield's own Steven's Garden & Grill, 5:00pm - 9:00pm. Hal is a singer/songwriter with a 20+ year career in country music. He has sold more than 5 million albums, racking p a half-dozen Top 10 Hits - including "Small Town Saturday Night" and "Hearts Are Gonna Roll". Click here to find out how to purchase tickets.
Tuesday, June 20 - Summer Cinema Clubhouse at the Farr Best Theater 1:00pm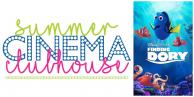 Join us at the Farr Best Theater for a showing of Finding Dory. Cost is $1 per person, and children under the age of two are admitted free. No advance registration is required, and seating is limited. Doors open at noon, so get there early for a good seat! Concessions will be available for purchase.
Saturday, June 24 - The LOT Downtown Featuring Amber Digby 7:00pm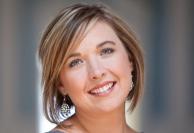 When Amber Digby sings, people listen. "Amber is a great traditional singer," says Vince Gill, "which is so hard to find these days." Amber was raised in Nashville by parents who have been in country music for decades. Amber realized her dreams of becoming a country music singer at the age of three. She recorded her first album in 2002, and she has created an overwhelming base of fans from all over the world.
Saturdays in June - Mansfield Farmers Market 8:00am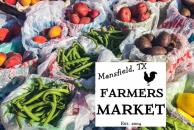 Each Saturday in June, 8:00am - 1:00pm, the Mansfield Farmers Market is open for business - offering local and organic produce, locally raised meats, arts and crafts, farm-fresh eggs, handcrafted cheeses, handmade soaps, jams and jellies, artisan wood and metal works, candles, plants, and more! Come and check out the new location at the corner of East Broad and Walnut Creek.