Top 5 Photo Spots in Mansfield
Posted on
Monday, January 28, 2019 - 10:13am
Spring is just around the corner and that means the busy season for photographers. Senior photos, engagement pics or just going out with a camera to capture nature and art, the shutters just don't stop snapping!
Luckily for you, Mansfield is the perfect destination for North Texas photographers with beautiful parks, historical sites and those hidden gems you just stumble upon that make the perfect pic. Here are, in no particular order, five of the top photo spots for you to snap in Mansfield!
1) Oliver Nature Park
1650 Matlock Rd
The crown jewel of Mansfield's amazing parks system, Oliver Nature Park offers a wide range of spots to choose from. A quick walk through the trails will reveal pristine ponds, natural green canopies and the famous Windmill. Not to mention once bluebonnet season hits, Oliver Nature Park goes full bloom with Texas' state flower (just don't step on them, please!)
Perfect for: Engagement Photos, Senior Photos, Group Photos, Nature Photography, Artistic Photography.


2) Lucretia Mills Gazebo
120 N Walnut Creek Dr
Located right near the intersection of Broad Street and Walnut Creek, this quant, random find will take you right back to the turn of the 20th century! As a bonus the gazebo is regularly decorated according to the season which makes this a great spot for holiday themed photos.
Perfect for: Engagement Photos, Senior Photos, Headshots, Family Photos, Artistic Photography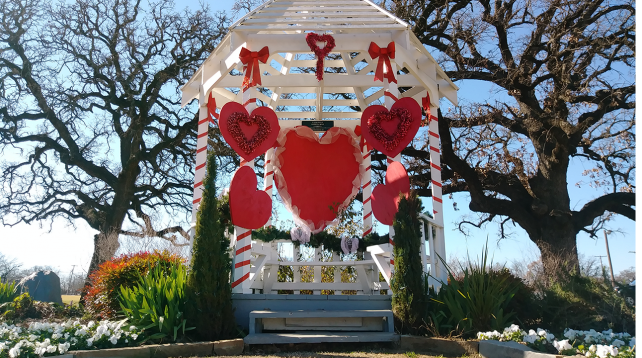 3) Walnut Creek Linear Park
Entry Points: 303 N Walnut Creek Dr, 500 N Main St, 700 U.S. 287 Frontage Rd
The Linear Park is a two mile trail connecting Town Park, Rose Park and James McKnight Park, featuring gorgeous natural canopies, bridges and plenty of shots near the Walnut Creek. Wear some comfortable shoes and go walking for awhile to find your perfect shot!
Perfect for: Engagement Photos, Senior Photos, Family Photos, Nature Photography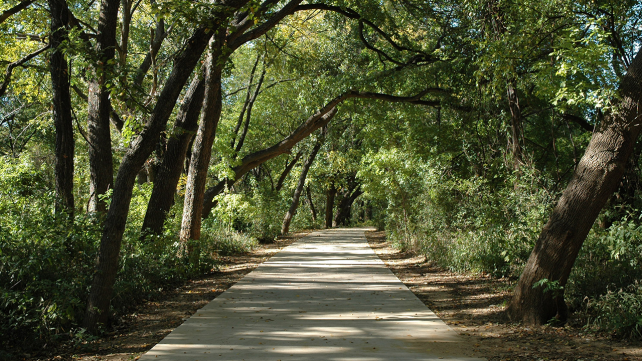 4) Historic Downtown Murals
Main Street
Historic Downtown Mansfield is home to plenty of beautiful, hand painted murals that make an excellent backdrop to any photo. The styles span from modern to rustic to quirky. Some top highlights include the "Welcome to Mansfield" postcard, Stevie Ray Vaughan and Bruce Lee! Go exploring and find them all!
Perfect for: Senior Photos, Family Photos, Headshots, Artistic Photography


5) Britton Park
829 E. Seeton Rd.
Come out to Mansfield's spot on Joe Pool Lake! Plan a late evening photo shoot to snag a beautiful sunset over the water, or even spend a day snapping pics of the local wildlife. Please note that this park is seasonal in operation and requires a vehicle entry fee. Check the park's website for more details.
Perfect for: Engagement Photos, Family Photos, Nature Photography
Bonus Idea: The Mansfield Activities Center regularly holds kayaking events at Britton Park! Register for one of those and take your camera out on the water (or strap on a GoPro) for some unique water level shots (just don't drop your camera in the lake!)

So what do you think of our list? Agree? Have a spot you think should be added? Let us know on our Facebook page!