Posted on
Tuesday, July 30, 2019 - 10:34am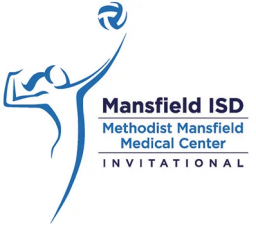 Athletics are out in full force in August and early September, with six major tournaments and events. First up, August 8-10 it's the annual MISD Methodist Mansfield Invitational volleyball tournament which brings thirty schools to the city for the start of the 2019-20 volleyball season. Click Here for ticket info and schedules.
Out at Big League Dreams, Lonestar Softball is hosting two major events: The Beat The Heat All Nighter on August 10th and the Southwestern Championships, August 24-25. Fieldhouse USA will host The Prime Event, August 23-25, bringing in over sixty of the top girls basketball teams in the nation and then the facility will host one of the largest pickleball tourneys in the state September 6-8 with the Mansfield Pickle Ball Summer Slam.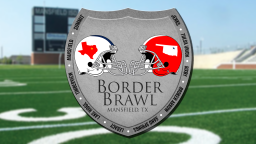 But the biggest event of the month surrounds the sport that defines Texas unlike any other: High School Football. This year the season kicks off in Mansfield with the Border Brawl. August 29-31, Mansfield's teams will face off against five of the best squads from the Tulsa, OK area, turning the are into a Pigskin Paradise. Click Here for the full schedule and stadium information.
Other Events
It's not just sports of course, there's plenty going on in Mansfield this month even if you're not athletically inclined.
Free Family Movies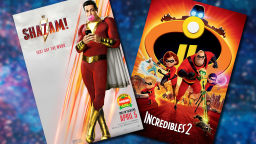 August 2 (9 PM) - Shazam! at The Lot Downtown
August 9 (10 AM) - Incredibles 2 at The Farr Best Theater
Enjoy two of the biggest hits of the year completely free! On August 2nd it's a movie night under the stars with "Shazam!" at the LOT Downtown (bring your lawn chairs and coolers!)
Then the next week it's a morning movie matinee with "Incredibles 2" at the historic Farr Best Theater.
Back To School Bash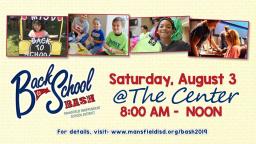 August 3 (8:00 AM to Noon)
MISD Center for the Performing Arts
Summer is almost over and the school bell is about to ring again! Join Mansfield ISD at the Back to School Bash, a jam packed event full of activities, games, giveaways, chances to meet local organizations and much more.|
Click Here for more information.