Posted on
Thursday, December 29, 2022 - 4:28pm
2022 was another packed year in Mansfield of events, festivals, tournaments and day to day fun. Our cameras were clicking the whole time, trying our best to capture the memories. Now here are fifteen of our favorite pics from all across the city this year. We can't wait to see you all in 2023!
"Post Race Cocoa"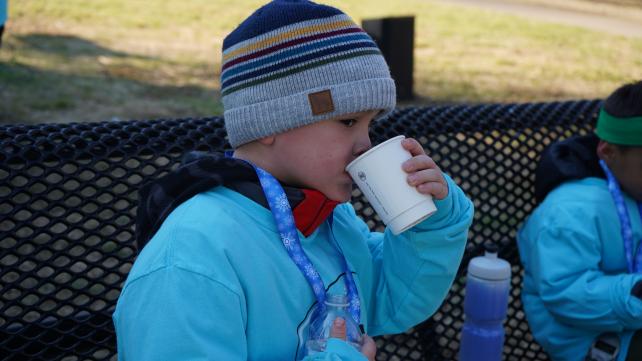 Freezing temperatures and a howling wind couldn't stop racers from hitting the trail during the Snowman 5K at Rose Park. This young runner enjoys a well deserved hot cocoa at the finish line along with his medal.
"Two Ballerinas"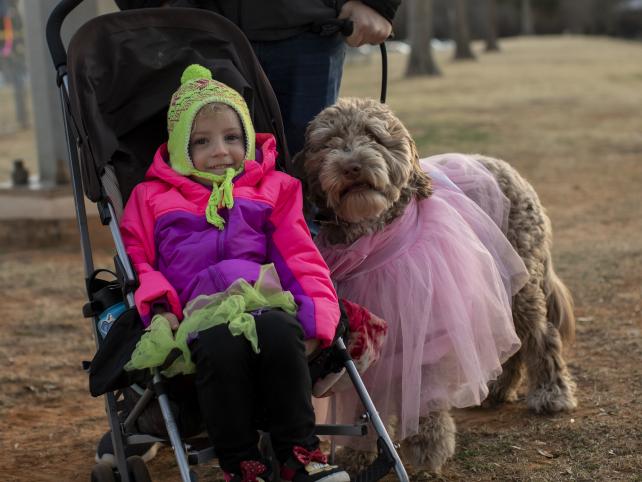 In honor of February 22, 2022 (2/22/22) Mansfield Parks and Recreation hosted the 2.22.22 Tutu 2.2 Mile Run at McKnight Park East. These two "racers" showed off their best look during the one of a kind event.
"Banjo on Main"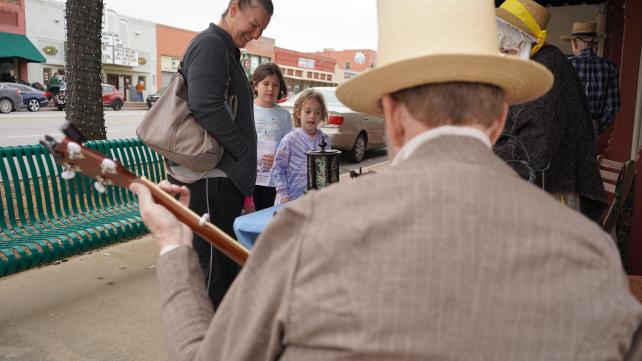 A member of the Mansfield Historical Society performs a vintage banjo solo in Downtown Mansfield during the Kids Day event of Arts Week.
"Giddy Up"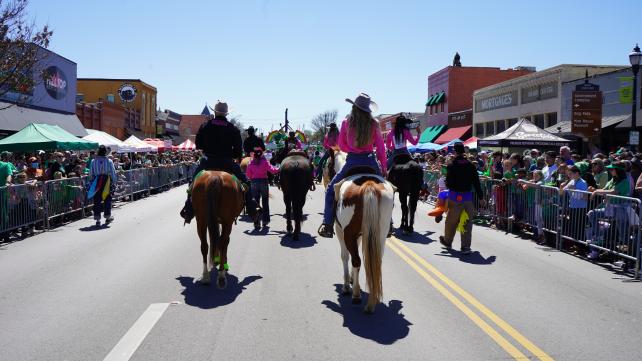 Local horse riders trot down Main Street during the annual St. Paddy's Day Pickle Parade and Palooza.
"Hands On"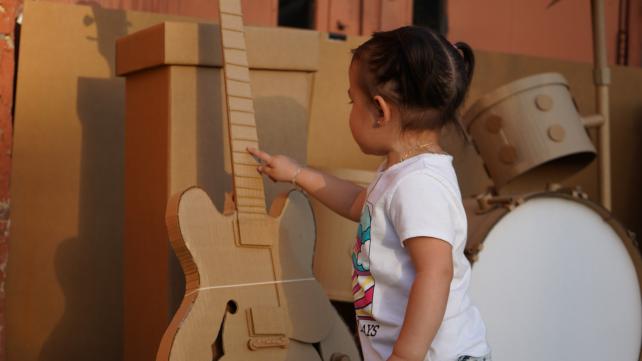 A young art connoisseur gets up close with a unique, cardboard sculpture at Music Alley.
"Front Row Seats"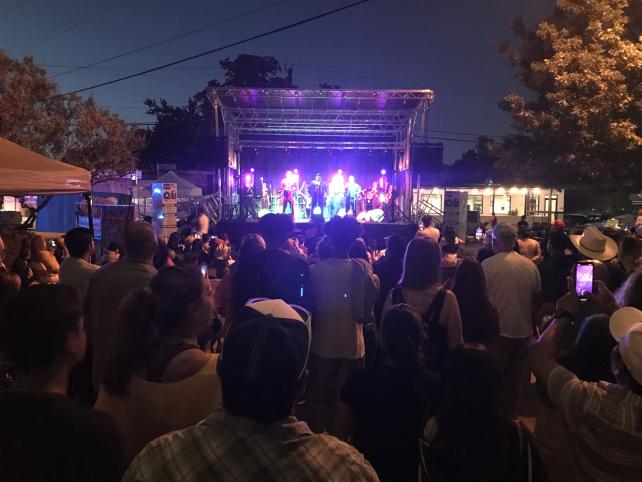 Hundreds packed into the new location for Music Alley, getting a front row seat for an award winning mariachi group, completely free.
"History"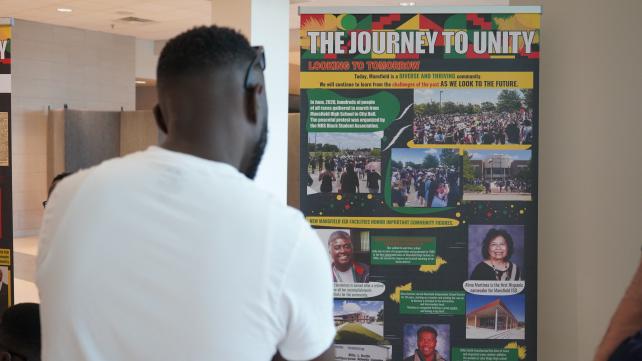 An attendee of Mansfield's Juneteenth Celebration stops to look at a special historical exhibit featuring prominent Mansfield advancers of civil rights.
"Decked Out"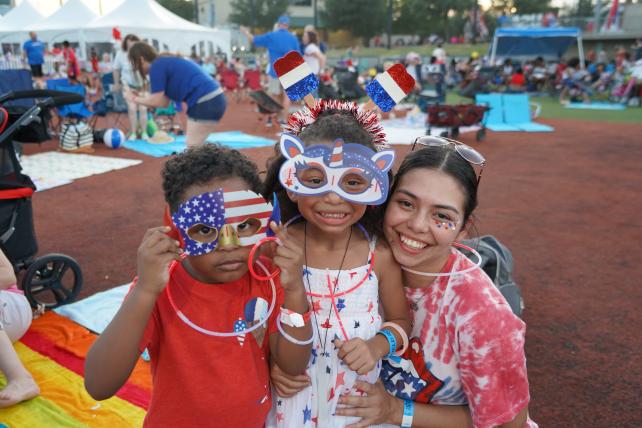 These Mansfield Rocks attendees showed up completely adorned in the red, white and blue.
"Fire and Water"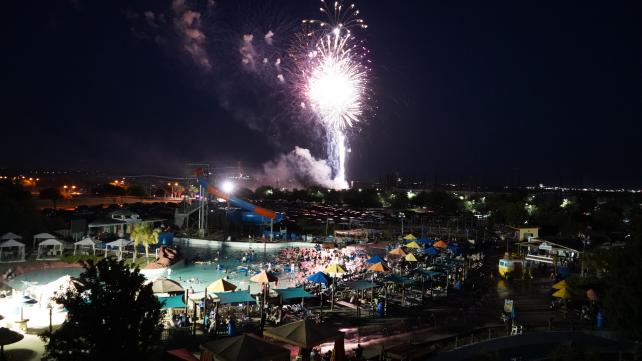 Watching the 4th of July fireworks spectacular at Mansfield Rocks from the Hawaiian Falls wave pool is a special treat.
"Summer Sets"
It was another scorcher this year, with plenty of triple digit temps, but you always miss summer when it's gone.
"A Sincere Pumpkin Patch"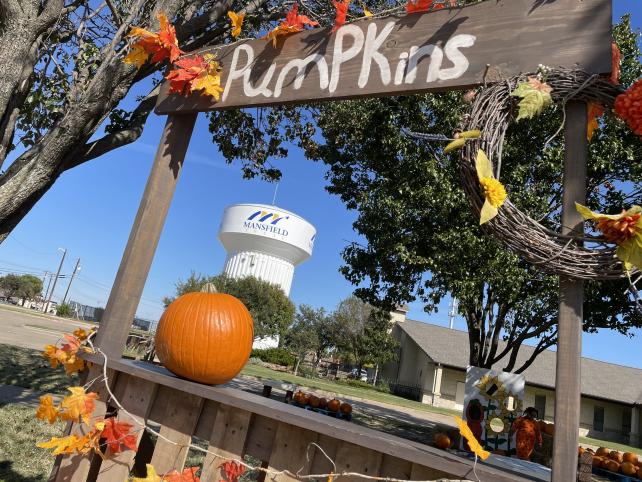 Mansfield always gets in the fall spirit, from pumpkin patches popping up to the fun of Haunted Mansfield.
"Salute"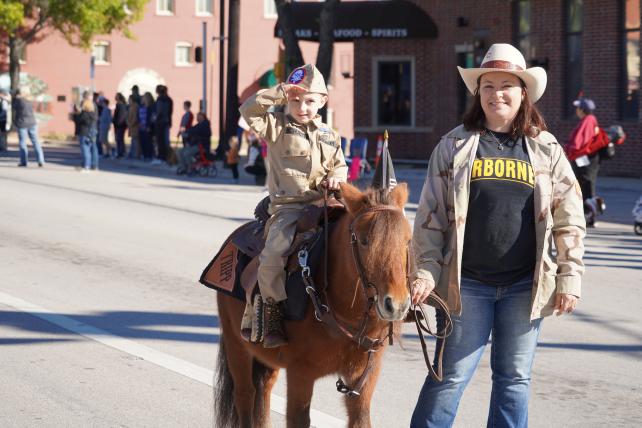 The Mansfield Veterans Day Parade is one of the most important community events of the year, and this young rider was doing his best to honor those who served.
"Family"
The family of Bishop Evans, a Mansfield serviceman who lost his life in the line of duty at the border, were honored at the inaugural SGT Bishop Evans JROTC Drill Invitational Tournament.
"Rainy Ride"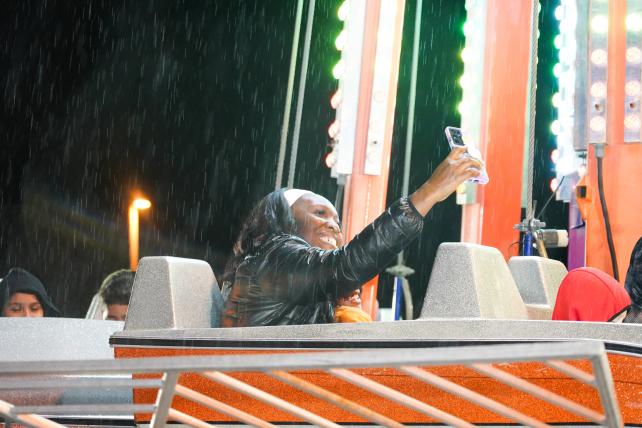 A little drizzle couldn't wipe the smiles off the faces of those who came out to Hometown Holidays.
"Holiday Lights in the Sky"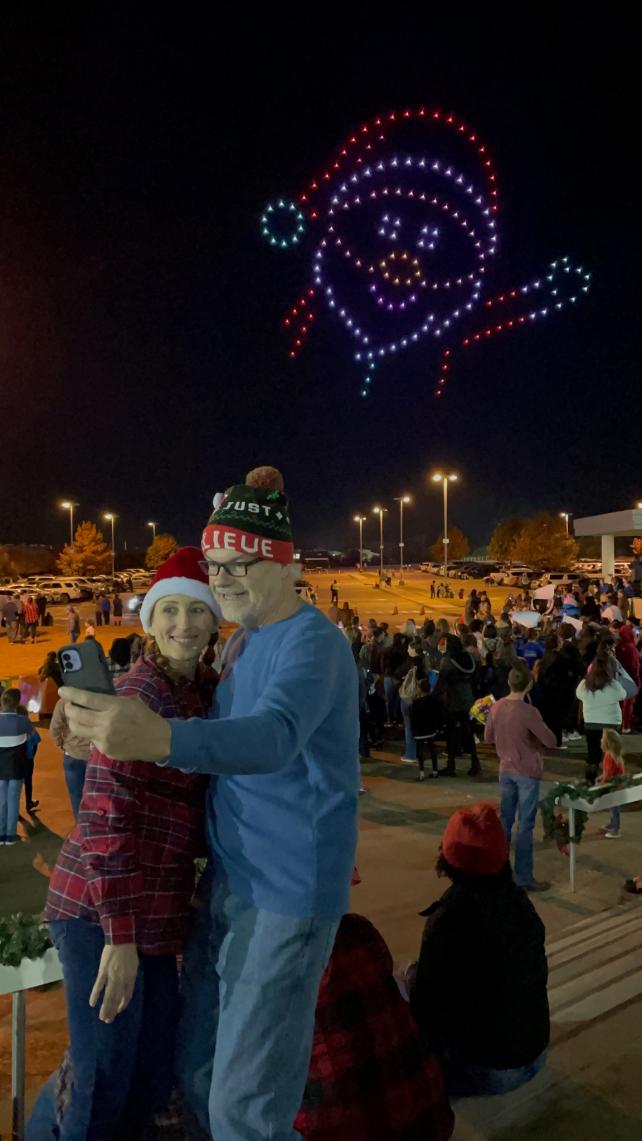 A couple snags a selfie with Santa during Mansfield's first ever holiday drone show out at Hometown Holidays.