Calendar of Upcoming Events - April
Posted on
Monday, March 6, 2017 - 4:32pm
Friday, April 7th - Movie Night at the Farr Best Theater 7:00pm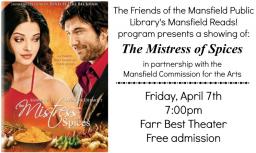 The Friends of the Mansfield Public Library's Mansfield Reads! program present a showing of The Mistress of Spices, in partnership with the Mansfield Commission for the Arts. The movie (PG-13) is based on the book of the same name by this year's Mansfield Reads author, Chitra Banerjee Divakaruni. Concessions will be available for purchase. Admission is free, but donations, which support library programming, are welcome. Click here for a full schedule of Mansfield Reads! programs. 
Friday, April 7th and Saturday, April 8th - The Shakespeare Project 8:00pm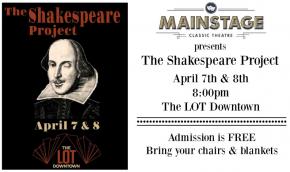 The Mainstage Classic Theatre presents two showings of the The Shakespeare Project at The LOT Downtown. Bring your blankets and chairs and enjoy an evening with the Bard. Admission is free, and food trucks will be there for food purchase.
Saturday, April 8th and Friday, April 21st - Kayaking at Britton Park 10:00am - 11:30am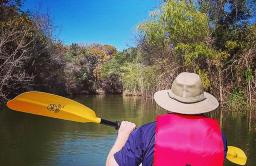 In this new program, we will go out in dual-seated kayaks on Joe Pool Lake. An instructor will guide you on safety and proper technique. Registration is required, and is appropriate for ages 7 and up. Click here for information on pricing and how to register.
 Saturday, April 8th - iNaturalist Sneak Peek 11:00am - 1:00pm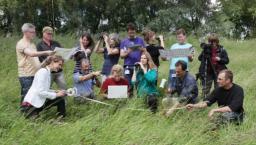 Join us at Oliver Nature Park for an iNaturalist sneak peek and learn about becoming a citizen scientist! This FREE program will introduce you to the iNaturalist app, and how to use it, so bring your smartphone and be sure to download the app. No registration is required for this event. Click here for additional information.
Monday, April 17th - Painting at the Park 10:00am - 11:30am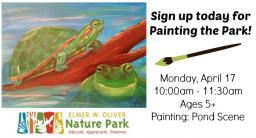 Join us for a painting class at Oliver Nature Park with an artist. You will be lead step-by-step by an instructor throughout the class. This class features a pond scene and is suitable for ages 5 and up. Click here for information on pricing and how to register.
Thursday, April 20th - Third Thursdays Mansfield 5:00pm - 8:00pm
Every third Thursday of the month, Historic Mansfield comes alive starting at 5:00pm as participating businesses extend their shopping hours. There will be vendors, food trucks, entertainment, a 5K fun run, and parking is free. Check the Third Thursdays Facebook page for updates and details each month. 
Saturday, April 22nd - Mansfield Farmers Market Opening Day 8:00am - 1:00pm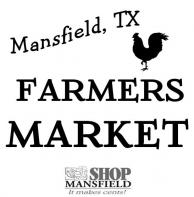 The Mansfield Farmers Market season starts early this year, and has a new location of 703 E. Broad Street. Come shop a variety of vendors including local produce, farm fresh eggs, sweets, jams, jellies, sauces, arts, crafts, skin care and more! The season runs April 22nd through October 28th.
Wednesday, April 26th - Mansfield Reads: A Night with the Author, Chitra Banerjeree Divakaruni 6:00pm - 8:00pm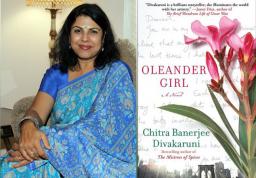 The Friends of the Mansfield Public Library are bringing Chitra Banerjee Divakaruni, author of this year's Mansfield Reads! book selection, Oleander Girl, to speak with the community about her novel. If you plan to attend, please RSVP by April 21.
Saturday, April 29th - Keep Mansfield Beautiful: Earth Day Event 10:00am - 4:00pm
Join us for the inaugural Earth Day Mansfield event presented by Keep Mansfield Beautiful, Mansfield Water Utilities, and Mansfield Magazine.This FREE event will be held at the Chris W. Burkett Service Center and will include activities for the kids, educational speakers & booths, vendors, entertainment, and food trucks. Click here for more information.
Sunday, April 30th - Mansfield Wind Symphony: Spring Concert 7:00pm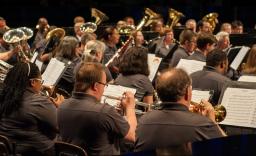 The Mansfield Wind Symphony and conductor, Brian Merrill, present "Zing!" With the support of Mansfield Medical Center, there will also be a guest performance by the winner of the 2017 Alan Wilbourn Young Artist Concerto Competition. The concert is free and open to the public, and will be held at St. John Lutheran Church, 1218 E. Debbie Lane, Mansfield, TX 76063.