Calendar of Upcoming Events - September
Posted on
Friday, August 25, 2017 - 3:51pm
Saturday, September 9 - Music Alley 4:00pm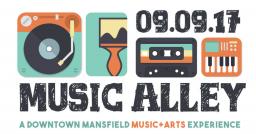 Music Alley is a new family-friendly music and arts festival, Saturday, September 9, 4:00pm - 10:00pm featuring, a variety of bands and musical performances on four stages, and live, interactive art and painting demonstrations and activities - including a special appearance by metal artist, Jimmy Don Holmes, from HGTV's "Fixer Upper". The day will end with headlining group, The Drifters featuring Rick Sheppard. Visit the event page for all event details and a full list of performances and activities.
Sunday, September 10 (10:00am), and Sunday, September 24 (6:00pm) - Intro to Fishing at Oliver Nature Park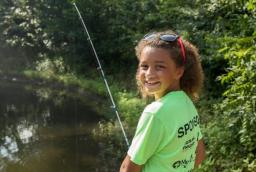 Ready to cast your bail and reel in the big fish this fall? Join us for a beginning fishing class at Oliver Nature Park. We supply the equipment and bait! This class is for children ages 3-16, and pre-registration is required. Click HERE for all the info and how to register.
Thursday, September 14 - Thursday, October 5 - VanArtLife Art Exhibition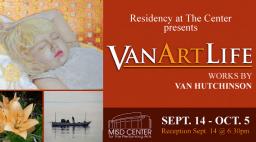 Residency at the Center presents "VanArtLife", an art exhibition featuring the works of Van Hutchinson at the MISD Center for the Performing Arts. Selected from works and series created by the artist over the past six years, these paintings and photographs show the artist's creative eye for interesting angles. There will be an opening reception, Thursday, September 14, 6:30pm - 8:30pm and is free to the public. After the opening reception, gallery viewing hours will be 8:00am - 4:30pm, Monday through Friday.
 Saturday, September 16 - Rocks Rock! 9:00am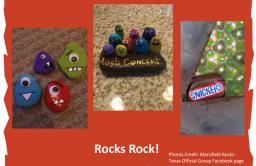 September 16 is National Collect Rocks Day! Have you noticed painted rocks hidden throughout Mansfield? Join us at Oliver Nature Park 9am - 10am to paint your own rocks to hide for this unique holiday. Each registered participant will receive two rocks to paint, and all supplies are provided. Click HERE for all the info and how to register.
Saturday, September 16 (12:00pm), and Monday September 18 (11:00am) - Painting at the Park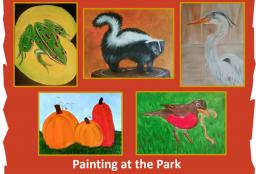 Join us for a nature-themed painting class at Oliver Nature Park. An artist will guide you step-by-step as you create your masterpiece. The class is geared toward ages 5 and up, with no prior experience required. All materials will be supplied. Pre-registration is required. Click HERE to view the paintings and information on how to register.
Saturday, September 16 (5:00pm), and Tuesday, September 26 (9:00am) - Kayaking at Britton Park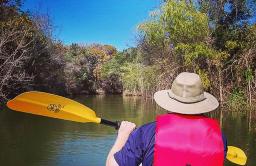 Take a break from hiking trails and get on the water! We will go out in dual-seated kayaks along the creek at Joe Pool Lake to observe wildlife and plants. An instructor will demonstrate kayaking techniques and safety. The trip is appropriate for ages 7 and up; children ages 7-17 must be accompanied by an adult. Registration is required for all participants. Click HERE for all the info and how to register.
Saturday, September 16 - Steven's Garden & Grill Concert Series Featuring Tony Furtado 7:30pm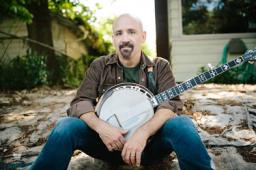 Tony Furtado will be performing at Mansfield's own Steven's Garden & Grill. Very few musicians personify a musical genre as completely at Tony Furtado embodies Americana roots music. Tony is an evocative and soulful singer, a wide-ranging songwriter, and a virtuoso multi-instrumentalist adept on banjo, cello-banjo, slide guitar and baritone ukulele. Click HERE for information on how to purchase tickets.
Saturday, September 16 (12:30pm), and Monday, September 18 (11:30am) - Terrarium Workshops
Step-by-step instruction on how to get creative and put together your very own mini ecosystem using succulents, cactus, and airplants. These workshops are super fun and stress relieving not just for adults, but for the little ones, too! All supplies are provided and pre-registration is required. Click HERE for all the info and how to register.
Thursday, September 21 - Third Thursday 5:00pm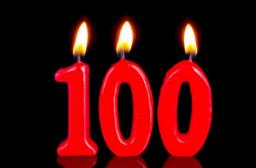 Every third Thursday, Historic Mansfield comes alive starting at 5:00pm as participating businesses extend their shopping hours until 8:00pm. There will be vendors, food trucks, entertainment, a 5K fun run, and parking is free. This month's theme is "Sum of our Parts" in celebration of  the100th anniversary of the Farr Best Theater. Enjoy a brief welcome and historical introduction presented by the Mansfield Historical Society at 6:00pm. Then, go back in time for a viewing of the first film to ever be shown in the Farr Best Theater. Mansfield Water Utilities will also be celebrating their 100th birthday with games and activities at The LOT Downtown. Check the Third Thursdays Facebook page for updates and details each month.
Sunday, September 24 - Mansfield Wind Symphony Fall Concert 7:00pm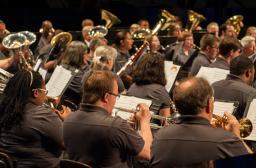 The Mansfield Wind Symphony will be hosting their fall concert 7:00pm - 8:00pm at St. John Lutheran Church located at 1218 E. Debbie Lane, Mansfield, TX 76063.
Thursday, September 28 - ArtScapes 6:00pm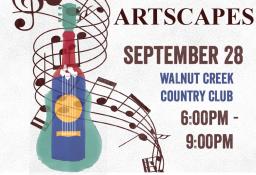 Join the Mansfield Commission for the Arts for their first signature event at Walnut Creek Country Club. ArtScapes will will be a wonderful introduction to all things creative in Mansfield. There will be art-themed tables, live performances from the Next Gen Chamber Players and the Mansfield Wind Symphony, and demos from magician, Braden Daniels, and painter, Doug Peak. Click HERE to purchase a table or individual tickets for this event. Sponsorships and tickets are limited.
Saturdays in September - Mansfield Farmers Market 8:00am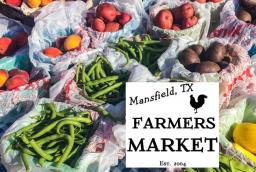 Each Saturday in August, 8:00am - 1:00pm, The Mansfield Farmers Market is open for business - offering local and organic produce, locally raised meats, arts and crafts, farm-fresh eggs, handcrafted cheeses, handmade soaps, jams and jellies, artisan wood and metal works, candles, plants, and more!