Posted on
Tuesday, March 24, 2020 - 9:39am
Mansfield has a ton of amazing, picturesque photo spots (you can read about a few of them here) but sometimes you want something a little weirder. You know, something that will have people commenting "where on earth is that?" on your pic!
Well, Mansfield's got those, too! Here are five of our quirkiest spots to grab a quick selfie.
1) Bruce Lee Mural (Walnut Street in Historic Downtown Mansfield)
Based on our research, movie star and world famous martial artist Bruce Lee never visited Mansfield. We're not even sure if he was ever in Texas. However, he and Mansfield do have one thing in common: being awesome. So find this great mural in Historic Downtown Mansfield and strike your most black belt worthy pose in front of The Dragon.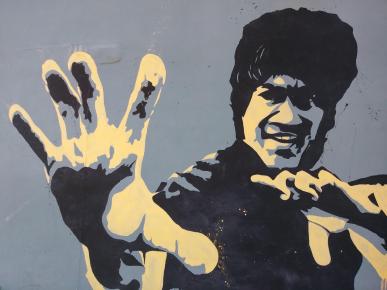 2) Roman Soldiers (1831 E. Broad St.)
The Roman Empire officially fell in the year 476. The City of Mansfield was founded around 1,400 years later. So yeah, why exactly there are two Roman centurions guarding over this business complex on Broad Street is anyone's guess. But again, you can't deny how absolutely cool they look. Plus bonus points: you can frame your picture just right and tell everyone you just landed the starring role in "Gladiator II"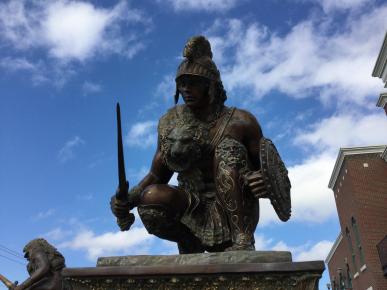 3) Giant Basketball Hoop (Fieldhouse USA)
How's this for a stylish, yet architecturally functional, design for the outside of a sports complex? You can go so many directions with this: Forced perspective making it look like you're dunking, a straight shot with the tangled web behind you or a nice pic from the inside highlighting the sky and geometric design. Let your imagination go wild for this one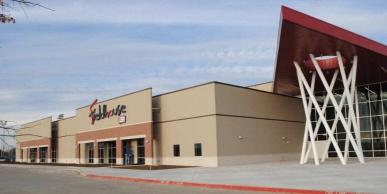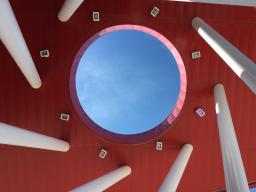 4) Electric Plug Sculpture (751 N. Main St.)
I mean come on, the fun, inspirational captions just write themselves for this one: "Unplug and enjoy the world", "Getting a power boost", "Having an electrifying night in Mansfield". There we just did half the work for you when it comes to getting those Instagram likes. Now you just have the snag the pic!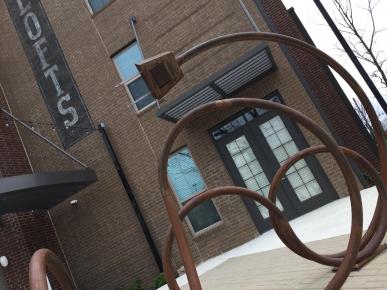 5) Car on the Roof (8120 Rendon Bloodworth Rd.)
By our estimations this car would've had to have been travelling at about 95 MPH, hit a Hollywood stunt ramp, and perfectly nosedived into the roof of the Dixie House Café in order to end up here. Or a crane lifted it up. Our story is way cooler and when people ask in the comments of your photo "is that a car on a roof?" you can reply with our version of events if you'd like.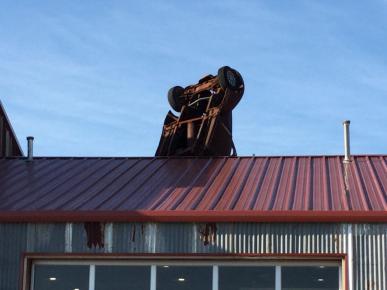 So there are five wacky, one of a kind selfie spots around Mansfield, but we're sure there are dozens more! Join the conversation on our Facebook page and let us know where your favorite photo locations are, and don't forget to tag us in any photos you take in front of these "landmarks"!