Calendar of Upcoming Events - May
Posted on
Tuesday, April 25, 2017 - 12:55pm
Thursday, May 4th - Artist Showcase 5:00pm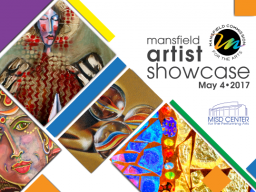 Join Mansfield ISD and the Mansfield Commission for the Arts for an Artist Showcase, 5:00pm - 7:00pm, at the Mansfield ISD Center for the Performing Arts. Come see hundreds of works of art by student artists, as well as exhibits by four local professional artist who will be on hand for questions and demonstrations. Featured artists are Mary Elizabeth and Eddie Phillips, Scott Dykema, Ann Webb, and Rick Sales. This is a FREE event and is open to the public.
Saturday, May 6th - The LOT Downtown 7:00pm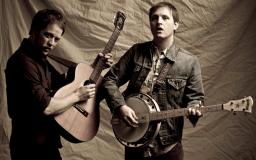 Opening weekend for the The LOT Downtown's 2017 concert schedule kicks off featuring The O's. This show also features Cody West. Bring your chairs, blankets and coolers for the 2nd season of The LOT's free concert series.
Saturday, May 13th - Kayaking at Britton Park 10:00am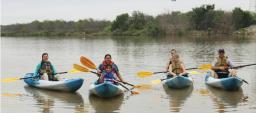 Sign up today for the next kayaking trip at Britton Park on Joe Pool Lake, 10:00am - 11:30am. An instructor will guide you on safety and proper technique. Registration is required, and is appropriate for ages 7 and up. Click here for information on pricing and how to register.
Saturday, May 13th - Night on the Town 3:00pm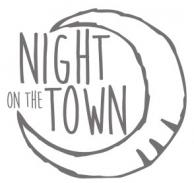 Celebrate spring with a family night out! This event is open for all ages at Mansfield's beautiful Town Park. Bring a picnic to enjoy in the freash air while we entertain the whole family with music, train rides, clowns and balloons, face painting, a live animal encounter show and more! As an extra bonus, instructors from the Mansfield Activities Center will be on hand to give free, live demonstrations of their programs, and all NOTT guests can register for summer classes with an exclusive 15% discount. Night on the Town is a FREE event and lasts until 7:00pm.
Saturday, May 13th - The LOT Downtown featuring Adler & Hearne 7:00pm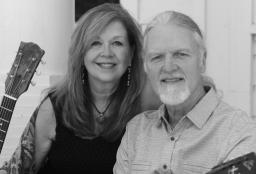 From Texas' upper east side, award-winning performing songwriters Lynn Adler and Lindy Hearne (self-proclaimed "organic song farmers") tour nationally, serving up seasoned original songs mixed with fresh harvests of homegrown music in a soulful genre they define simply as "folk jazz." In concert, they blend their voices and instruments in a spirited signature sound that reflects the duo's second-nature connection through song. Also performing is musician, Emily Kaitz.
Thursday, May 18th - Third Thursday 5:00pm
Every third Thursday of the month, Historic Mansfield comes alive starting at 5:00pm as participating businesses extend their shopping hours. There will be vendors, food trucks, entertainment, a 5K fun run, and parking is free. This month's theme is "Mad Hatter Tea Party" and will include croquet at The LOT, and a showing of Disney's Alice in Wonderland at The Farr Best Theater. Check the Third Thursdays Facebook page for updates and details each month.
 Saturday, May 20th - Painting at the Park 10:00am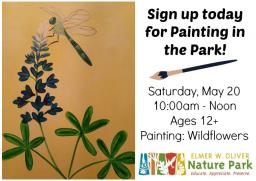 Join us for a painting class at Oliver Nature Park with an artist. You will be lead step-by-step by an instructor throughout the class. This class features a pond scene and is suitable for ages 12 and up. Click here for information on pricing and how to register.
Saturday, May 20th - Wisteria Street Market 10:00am
Wisteria Street Market is an arts and crafts fair held at the Mansfield Activities Center every May. Families can enjoy shopping with the arts and crafts vendors from across the state, food trucks, free make & take crafts, kids activities and more!  Free market bags to the first 50 shoppers. The market wraps up at 4:00pm.
Saturday, May 20th - The LOT Downtown featuring Josh Weathers 7:00pm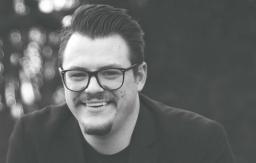 Josh Weathers is more than just a hometown hero. Not long ago he traded in long nights and touring for an opportunity to change the world around him. His mix of original songs and riveting performances of classic soul, r&b and country always leave his audiences electrified.
Saturday, May 27th - Hawaiian Falls Water Park Opening Day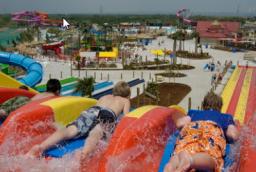 Get ready to kick off your summer at Hawaiian Falls Water Park in Mansfield. With rides and attractions that range from thrill to chill, from the four-story-high Torpedo to the Hawaiian Halfpipe, the big Kahunas in your family will rave about our Mansfield Waterpark's 14 water slides. With interactive waterpark features like geysers, pulleys and water buckets, your little ones will adore the Keiki Kove. The entire family will enjoy a relaxing ride on the Kona Kooler lazy river or a refreshing dip in our Waikiki Beach wave pool.
Saturday, May 27th - The LOT Downtown featuring Woody Russell 7:00pm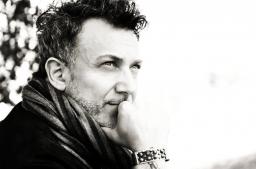 Critically acclaimed, award-winning vocalist/guitarist/songwriter Woody Russell is a contemporary troubadour with one foot in the jazz-blues tradition while the other stands firmly in defiance of any categorization. He's recorded a body of work that spans from folk-roots infused fare on his first album, As Simple As That (1996), to highly praised recordings, Salt( 2005) and Up Against It (2010). Pop-jazz offerings Delicious Days (2013) and Carry It Up (2016) further his exploration of sophisticated "adult music."
Saturdays in May - Mansfield Farmers Market 8:00am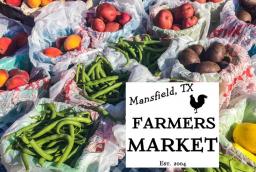 Each Saturday in May, 8:00am - 1:00pm, the Mansfield Farmers Market is open for business - offering local and organic produce, locally raised meats, arts and crafts, farm-fresh eggs, handcrafted cheeses, handmade soaps, jams and jellies, artisan wood and metal works, candles, plants and more! Come and check out the new location at the corner of E. Broad and Walnut Creek.