Board and Brush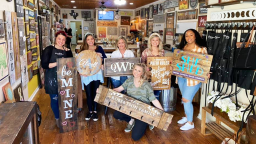 120 N. Main St., Mansfield, TX 76063
Are you looking for a night out with friends? Is your inner DIY itching for a fun new project without having to buy all your own supplies and make a mess at your house? Then book a workshop or attend a scheduled event at Board & Brush Creative Studio in Mansfield. Mansfield's studio is located in downtown Mansfield. This is a quaint town with an adorable downtown area that still boasts its down-home feel.
Click Here to go to their website.
Cinemark 12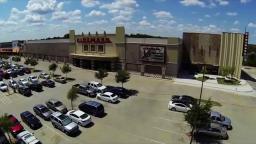 2041 Hwy 287 Suite 901, Mansfield, TX 76063
Enjoy the movies in style in Mansfield with twelve screens, including the massive XD theater, and luxury reclining loungers. The theater also has a full concession stand and bar as well as an arcade. Birthday party space is also available.
Click Here for more information and the latest showings.
Children's Health StarCenter Mansfield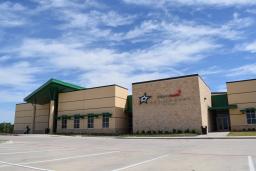 1715 E. Broad St, Mansfield, TX 76063
The newest addition to the Mansfield sports scene brings two full-sized ice rinks to town. The Mansfield StarCenter also features team rooms and meeting spaces that can be used for parties and corporate events.
Host to numerous hockey tournaments, skating and hockey training programs and open skating times where anyone in the community can come shred some ice.
Visit the official StarCenter website for more information.
Hawaiian Falls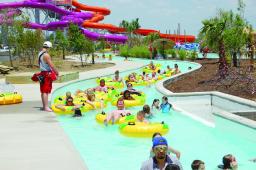 490 Heritage Parkway South, Mansfield, TX 76063
This 10-acre park offers something for everyone in the family including the large Waikiki Beach wave pool and the Kona Kooler river. The park also includes water features and small pools for young children. Cabanas are available for rental.

Visit the Hawaiian Falls website or call 817-853-0050.
Historic Downtown Mansfield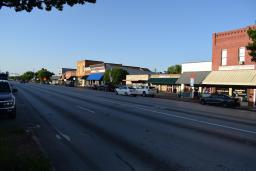 114 N. Main Street, Mansfield, TX 76063
Shops, restaurants and live entertainment are just a few sites and attractions in the city's quaint historic downtown. The museum and heritage center chronicles the history of the city as well as the North Texas region. Walking tours are also available offering visitors a glimpse of Mansfield's rich history.
Visit the Mansfield Chamber website or call 817-473-0507.
The Break Room Smash Room
1022 E Broad St. Ste 1 Mansfield, Texas 76063
Would you like to bash the hell out of a printer, computer, TV with a bat or sledge hammer,  smash a bunch of glass and bottles against a wall and not have to clean it up? This is the place! We want you to have fun, but be safe doing it.  You will be provided helmets with face shields, Full body suits, leather gloves. Walk-ins welcome but reservations are recommended.
Visit the Break Room Smash Room website or call 817-664-3260.
The Lot Downtown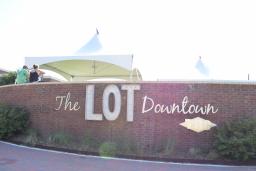 110 S. Main Street, Mansfield, TX 76063
The LOT (Live Outdoor Theater) Downtown is a place for people to come together to enjoy life through the arts. This new downtown Mansfield venue features live music, theater performances and a concert series for the residents of Mansfield and surrounding communities.
Visit the The LOT Downtown website for a schedule of events.
Mind Maze Escape Rooms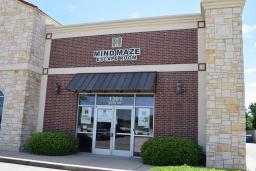 1301 Highway 287 N, Suite 107, Mansfield, TX 76063
Escape the clutches of the Mad Scientist, go undercover as a secret agent or ride back in time to the Wild West. Solve the puzzles, answer the riddles and work together as a team to get out of one of Mind Maze's three escape rooms before your hour is up!
Perfect for corporate team building, youth events or just a great night of family fun. Check regularly for special deals and discounts.
Visit the website to book your escape today!
Mansfield Historical Museum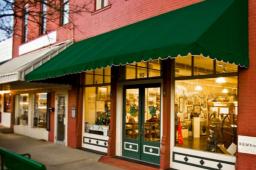 102 N. Main Street, Mansfield, TX 76063
Located in the McKnight Building in Historic Downtown Mansfield, the museum and heritage center chronicles the history of the city as well as the North Texas region, beginning with its earliest days to the gristmill that turned the prairie outpost into a thriving community.
Visit the Mansfield Historical Museum website or call 817-473-4250.
Man House Museum
604 W Broad St, Mansfield, TX 76063
Step back in time to the 19th century at the historic home of Mansfield's founder: Ralph Man. This house has been intricately restored to its original nature and gives visitors a true look at what life was like back in the mid to late 19th century in Mansfield. The property also includes the original 1865 barn.The museum is currently open on Fridays and Saturdays from 10 AM to 4 PM. Visit the website for more information.
Mansfield Parks & Recreation
Mansfield Parks & Recreation Department currently operates and maintains more than 900 total acres of parkland, over 100 athletic fields, Walnut Creek Linear Trail, Elmer W. Oliver Nature Park, and four public/private partnerships to provide residents and visitors with an endless option of recreational and outdoor activities.
Visit the Mansfield Parks website.
Painting With A Twist
2851 Matlock Rd. #442, Mansfield, TX 76063
Looking for the new night out? Tired of the same old dinner and a movie? Need a fun idea for a birthday party, girls night out, or bachelorette party? We have the answer! Our artists will lead you step-by-step through a painting that you take home at the end of the class! You say you haven't painted since you were a child? Not a problem! So grab your favorite wine/beverage, snack and friends and come paint with us.
Click Here
to go to their website and to see the upcoming class schedule.
TexPlex Park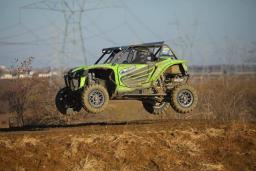 881 Miller Rd, Midlothian, TX 76065
Just minutes south of Mansfield off of Highway 287, TexPlex Park is an essential destination for any outdoor sporting enthusiast. The scale of this park is unbelievable: covering over 1,000 acres with over 3 miles of off road dirt bike trails and over 5 miles of off road UTV trails. Attractions include:
Mountain Bike & BMX Park 
Off Road Park for Moto & UTV
Off Road Thrill Ride
Jet Boat Experience
Indoor Live Simulator Range Experience 
Sporting Clays Course
Go to TexPlexPark.com for pricing info, operating hours and directions.
Urban Air Trampoline Park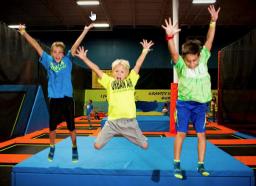 989 N. Walnut Creek Drive, #111, Mansfield, TX 76063
Urban Air Trampoline Park Mansfield offers over 32,000 square feet of affordable family fun. Activity areas include wall-to-wall trampolines, trampoline dodgeball, trampoline basketball, foam pit, warrior obstacle coure, TUBES, indoor playground for ages 9 and unders, indoor ropes course, climbing walls, and Sky Rider Indoor Coaster. The Mansfield park is perfect for family fun, birthday parties, and church and corporate events.
Visit the website or call 682-232-1709.